You bought your first 3D printer, an Anet A8. It was a bit scary at first, I know. You took time to assemble it and made few mistakes along the way. Perfectly fine. You plugged it in, started printing and the end result was good, but lets make it better with several Anet a8 upgrades.
Good is just that – good. But did you know that there are things you can do to make your A8 run even better? Make better prints, be less noisy or be more secure?
There are two ways to have Anet A8 improvements:
Printing the upgrades
Buying new parts which provide better performance

No products found.
Upgrades for Anet A8 which you can print
Good thing when you already own a 3D printer is that you can use it to print the parts with your A8. Hell, if you're a crafty fella who knows how to 3d model, you can design parts yourself. Even though I already listed most of the printable parts in my Anet A8 in-depth review, I'd like to clarify what I am using currently and why.
Before I begin, just little thank you to all the authors of the A8 upgrades who uploaded their designs for free, so that other users can improve their printers at no additional cost.
Here is a list of printable A8 upgrades which I'm using. All of these files are free to download and most of them are extremely easy to print.
A8 Duct Fan
An Anet A8 fan duct cools your prints. The original duct fan which arrives with the A8 is not that good. As a matter of fact, replacing the Anet A8 fan  is first things most owners do.
While there is a variety of duct fans and modifications available, I've been using the Semi-Circular Fan Duct by the user named lockster.
The only downside of this semi-duct is that you have to remove the side fan in order to mount it. This, however, gives a better seal and gives better air-flow. One more downside can occur if you're used to removing a regular fan duct while leveling your bed. You won't be able to see the nozzle distance properly, and removing it each time would require taking off the fan.  But if you're using an A4 paper method to level it (which is highly recommended), it shouldn't be a major problem.
Personally, a semi-circular duct, fixed one more problem. If I wanted to record smaller prints with a camera it would be slightly harder to catch a perfect angle if you're using the completely circular duct. That's why I mount my camera in the opposite direction. I must admit that the original A8 duct gave me the best angle for time-lapse recording. I'd rather have better air-flow. So semi-circular it is.
A8 Extruder Button
Pressing the hex screw in order to replace a filament is one of the worst experiences I had with A8. Especially if you're starting out, you'll be doing it quite a lot. The screw that needs to be pressed causes a pain in the thumb. Luckily enough, there is a solution. Extruder button is one of the simplest and fastest prints you can do.
I tried out three button designs :
While all three work and protect your fingers well, I found Ergonomic Button the best. It has the most comfortable pressing surface and it has a mechanism to attach it tight by using plastic tie-wraps which came with A8. Its concave shape of the top prevents slippage as well.
So, I recommend that print out the ergonomic button. It takes no more than 20-25 minutes depending on your printing speed. Your thumb won't hurt anymore. Try it out, thank me later.
A8

No products found.




No products found.

Filament Guides
Guiding your filament to avoid its misguidance can be considered as a good upgrade as well. Even though it might have visible effects on your prints it reduces chafing of the filament. Also, it looks cool.
I personally tried two guides and both worked well for me. I use them both. One serves as an upper guide, the other is mounted above the extruder hole. One thing though, even though I found the extruder guide helpful it makes inserting filament slightly less comfortable. It requires me to hold the filament below the tiny space from the guide and the hole to be able to put it into the hole precisely. Still, I think it's a good upgrade.
So my recommendation is to print them both.
I am still testing if the dust-cap really reduce vibrations. Once I am sure I'll post more info on that.
If you are looking for an A8 extruder upgrade, you can print a Bowden extruder from Thingiverse.
I needed an A8 extruder replacement for testing reasons, and found this highly rated Anet A8 hotend DIY kit. View it here
No products found.
A8 – Anti Vibration and stability upgrades
We are all aware of the fact that acrylic frame of the A8 is not the most firm nor most stable one. There are few modifications you can do to improve the stability and reduce vibrations with printed parts.
So far I tried these.
T corners are one of the most printed upgrades. It's simple and it works well. These corners will make your frameless wobbly and more firm. There are tons of front braces available, I printed the one by user Leo_N and it fitted my printer perfectly. I also noticed the reduction in vibration.
A front brace by Leo does not require too much filament opposed to the others and it fits perfectly. Gave my printer quite a lot of stiffness.
A8 Belt tensioners
Though personally my most favorite printed upgrades, I left them for the end of this part, since I still believe these upgrades can improve. I've been using these two belt tensioners which made my belt tightening easier and helped me improve my prints making them less wobbly.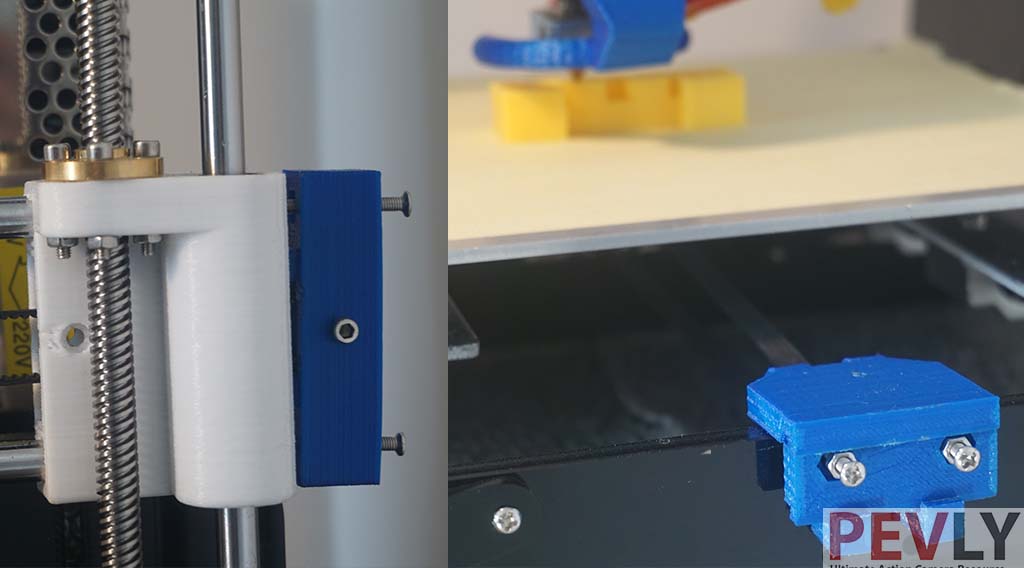 So in my experience, these two printed upgrades had the biggest influence on my print quality when I started. This is mostly because I had no idea that the belts should be quite tight since the A8 Assembly Video did not go through that in much detail.
For now, I am using the :
There are cons of each of these. First of all, I noticed that the X belt improved tensioner puts a bit more pressure on a steel rod and if you over-tighten it, it can move it in the opposite direction. I would rather if the tension pressure was elsewhere and not on the rod itself.
Secondly, I noticed that the Y tensioner vibrates just slightly and causes additional noise. Also when put directly the screw it uses can scratch the acrylics.
Despite the cons, both upgrades worked well for me, but I hope somebody will listen to the feedback and remix and improve them further since they are essential modifications.
Be aware that I tested these with my rubberized belt which allows much better stretching compared to the plastic belts which arrived with A8. Over-tightening the plastic belts may cause them to snap. So my the advice is to buy better belts, then try belt upgrades. I yet have to try these tensioners with a (eBay link) fiber-glass reinforced belt I ordered.
Heatbed Upgrade Printed Improvements
Update 2/15/2017
Since I moved to printing on a Anet A8 glass bed, I decided to permanently modify my heat bed. I really hate the way the bed has to be adjusted with a screw. So by printing wingnuts, you can modify it permanently. It's much easier and faster. Furthermore, this adjustment allows me to use the full width of the glass bed 220 x 220, since I no longer need access to the screws.
Here are two heated bed upgrades to print. The second one should be printed only if you're using a full-size glass.
Since printed wing nuts will wear and tear over the time since they are plastic, I decided to order metal thumb wheel. You can get them on this link.
Additionally, you can purchase an Anet A8 hotbed replacement here.
Anet A8 Parts you can't print
While the upgrades you can print with Anet A8 offer a good base for improving your 3D printer, there are Anet A8 parts you need to purchase in order to enhance the performance.
Anet A8 Belts
If there is one part that I tested extensively, that has to be the belt. I tried three types of belts for A8 :
(eBay link in photo)
In my experience, rubberized belts are the most stretchy ones. Also, they are quite cost-effective, since they are 5 times less expensive compared to the (eBay link) fiberglass reinforced belts which are quite hard to find anyway.
But after finally buying a fiber-glass reinforced belt, I must admit these ones are the best I tried so far. They are quite firm. My prints simply looked better when I installed these. The only downside is that I was having trouble finding them online. You might want to hurry up and get yours on time, who knows when they will run it out of stock.
No products found.
Mosfet Anet A8
Even though I did not experience any problems with my connectors on a motherboard burning or anything similar, some people have. This is one of the preventive measures to make electronics on your A8 more secure.
By adding a mosfet you will bypass the motherboard heating and put way less "pressure" on it. I am really not an expert in electronics, but plenty of people say this is an essential upgrade which will make your 3d printer safer.
Buy a mosfet Anet A8 expansion| Amazon| BangGood
I am still waiting for mine, and once I upgrade my printer, I will write a separate article on how to connect a mosfet. Detailed instructions on and how to guide can be found on this Wiki Page created by Anet community.
After doing throughout research, we have found this Anet A8 MOSFET package to be highly rated and very affordable. For only $17 you get 2 heatbeds.
No products found.
e3D V6 Anet A8 HotEnd
According to the Anet community, you should upgrade to e3D V6 hotend, once you mastered other things. It takes a little time, but if you really want to get serious with your printing quality, replacing existing A8 hotend, with high-quality e3D V6 makes a huge difference in printing quality and speed as well as the versatility of materials you can use.
There are plenty of stories that this upgrade is too costly and that it's not cost-effective to spend nearly half of the money you spent on a printer itself. I partly agree with this statement. That's why I ordered both original and 7$ clone V6 hotend, to test if for you. Once both arrive, I'll let write another article on it.
So far, there are two options :
Titan Extruder – Replaces Anet A8 Extruder
Like with a hotend, E3D Titan extruder enables you to print wide variety of materials without clogging. According to people who own it, it's an expensive, but worthy upgrade if you plan to print with different types of materials. The Titan Extruder preforms leaps and bounds better than the Anet A8 extruder.
For now, I did not try this extruder, as currently I have no need to print anything else but the PLA. Once I master my A8, I might test the Titan.
Similar to the e3D hotend, Titan also has cheaper, knock-off clones.
Hotbed improvements
Since this is quite a controversial topic, I'll just list the things people use to improve their heat-bed adhesion. Currently I print with PLA on a yellow painters tape and have no problem with it, but I plan to try BuildTak and glass very soon.
Anet A8 Glass bed
Update 2/15/2018
As promised earlier, I have upgraded my heatbed by putting 220 x 220 x 3 mm thick glass on top of it. If you intend to still level your heat bed with a screw, you should get a slightly smaller glass and these clips to hold it better. On my printer, I have 220 x 220 size glass with slightly drilled and extended holes, glass angle holders, and printed wingnuts.
Personally, I have noticed visible improvements in printing quality of the first layer. Not only is the first layer much smoother on a glass, but the glass bed is way easier to maintain. I usually clean it with acetone after few prints. While I had to replace yellow tape every now and then, the glass is here to last. In the end, glass is a more cost-effective option.
Models are slightly harder to remove from the glass than the yellow tape. Also, I have noticed an improvement in object sticking better to the glass.
I print all my larger models with brim (Brim Adhesion in Cura 2.3.1). As a result I do not use a hairspray, but people suggest it might be a good idea to use it if you can't get your objects to stick onto a glass.
The only downside of printing on a glass opposed to a yellow tape, is that the heat-bed takes a little bit more time to heat.
No products found.
Igus DryLin Anet A8 Bearings
Anet A8 is one noisy fella. Luckily , thanks to magnificent bearings from Ignus, it can be much quieter. Check out the test here.
Wow. Just wow. I am amazed with how well these things are working on my printer. I was ignorant to buy only 4, so I replaced only under the heatbed.
I bought them here, but perhaps you can find better deals on eBay, here's the link. You will need 7 of those.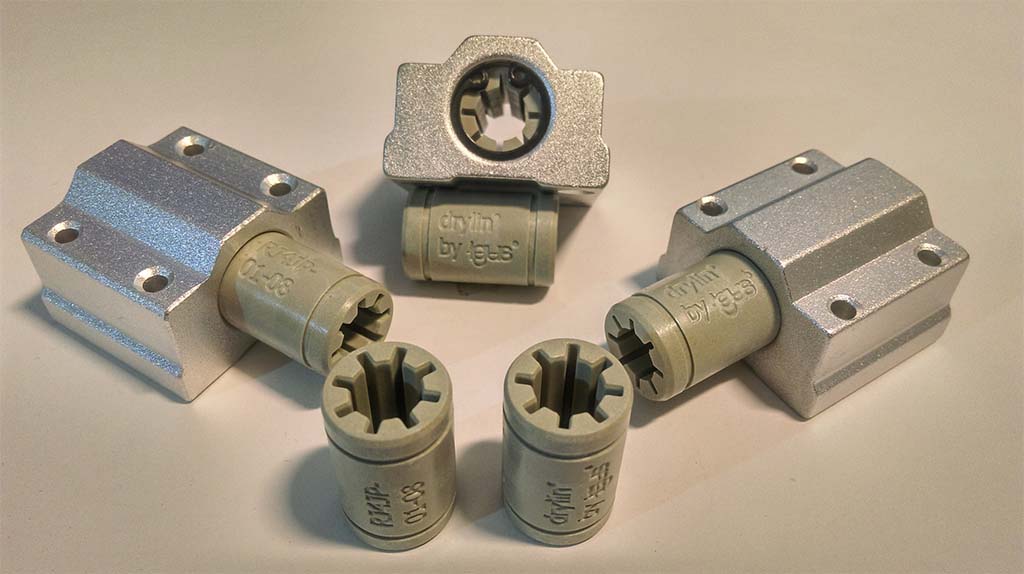 Here is an installation video of the Anet A8 bearing upgrades. The process is fairly easy, especially if you have a ring plier tool.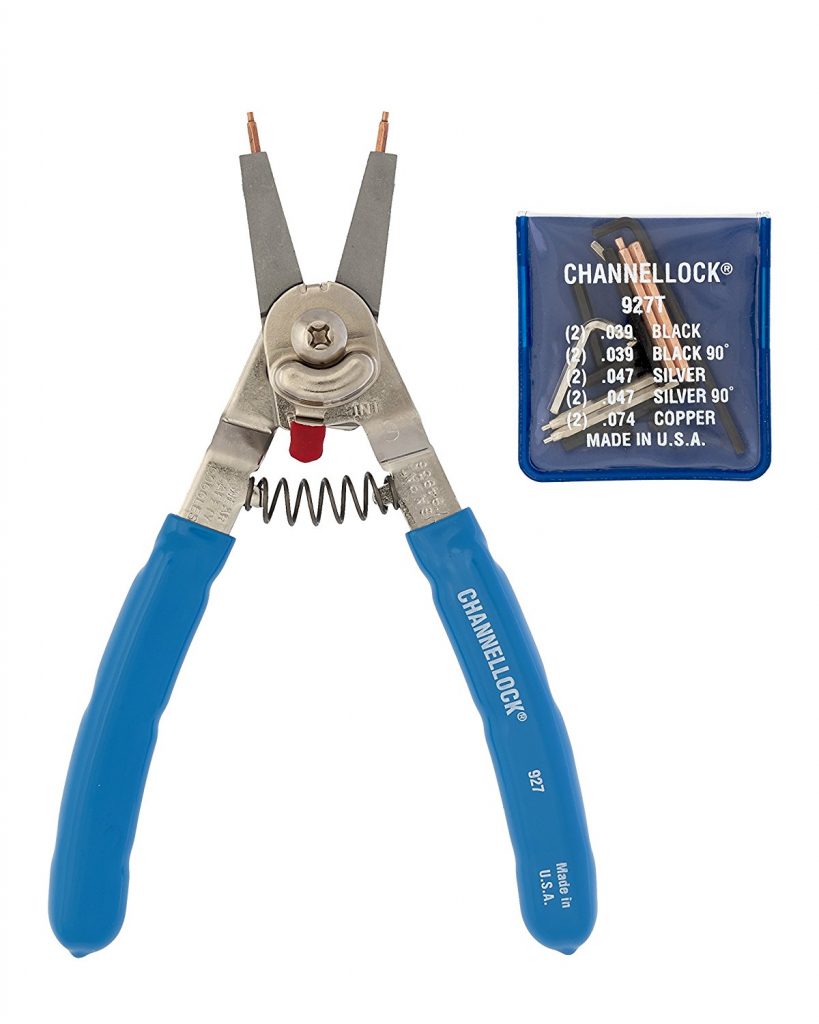 Spare parts
Like it or not, like most of the 3D printers A8 requires regular maintenance. Even after you've done upgrades, things can go wrong for various reasons. In my experience it's always good to have few spare parts for A8, so here are my top 3.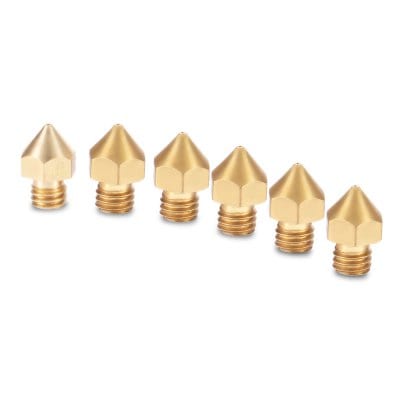 Filaments
Whereas there's a wide variety of materials you can print with your A8, there's no "best" one. This is because due to insane amount of modifications people do to their printers, it's always hard to recommend a universal solution. Below list includes some of my favorites, but yet cost-effective 3D printing materials for my A8. Be aware that what might work for me, might not be the best option for you, due to differences in our setups.
No products found.
Anet A8 Power Supply
Some users believe that the stock Anet A8 power supply unit (PSU) is underpowered and have opted to upgrade to the eTopxizu 12v 30a Anet A8 power supply. From our experience, you will see tremendous improvements if you add both a MOSFET and power supply.
Purchase the upgraded Anet A8 power supply
No products found.
Summary
As you can see, printed or bought, there are plenty of modification which will help you improve Anet A8. Once again the community behind this printer is enormous and the upgrades are evolving each day. Each and every day someone from the community prints something new designs something new. The list is not definite. It is ongoing and I'll try to keep it updated whenever I discover something better then what I already had.
What is your favorite Anet A8 upgrade?
Due to my inability to test each and every upgrade, I would like to ask you for help. If you are using particular printed part or you bought something that works well for you – leave a comment below and help me and other readers improve our printer. Which upgrade do you find the most useful and why?
Feel free to leave a link, but it would be good if you can elaborate in which way particular upgrade helped you make better prints or secured your printer.
Last update on 2023-12-06 at 17:09 / Affiliate links / Images from Amazon Product Advertising API