Being a technology review site, we are given the opportunity to test a wide range of products. One such set of products that has been trending more and more are levitating globes. After seeing these pop up on Amazon and in Facebook ads I started to do some research and test different models available online. The prices range from $20 to over $100, and after testing a few levitating globes that plain didn't work, I found this one! Since I see an increasing demand for these "anti-gravity" globes, I wanted to share a review of the one that has worked well for me so that a potential buyer, you, are informed.
What Is A Levitating Globe?
From my research, a levitating or floating globe is designed to hover above a base when the base is plugged into a power supply. The levitation is made possible by magnets powered by electrical current in the base that push against the magnet located in the globe. (Remember pushing two positive magnets together as a kid? This is the same concept) When the magnetic fields collide, the globe is forced up and stays perfectly centered, hovering over the base.
What Made This Globe So Good?
Over the course of several months I purchased different levitating globes off Amazon, and to my disappointment none of them worked that well. The inexpensive $20 ones were just OK, as were the $60 ones. The various issues I experienced included:
base would not power up
the magnetic field would simply not work
damaged packaging
magnet inside the globe was not glued to the base, thus making the globe not sit properly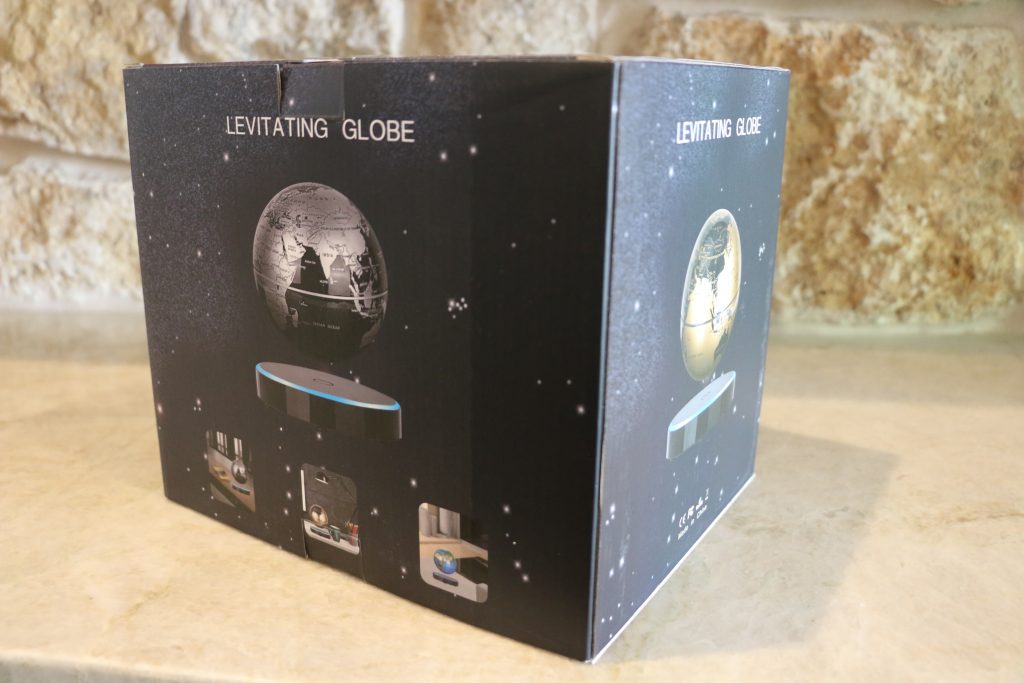 When I received the "old world" globe from FSW I was immediately happy to see the packaging was in good shape, the globe/magnet was not broken, and there were clear instructions. This particular globe is 6″ in diameter, and 7.8″ high if you include the base. The globe levitates a little over .5″ over its base. I still did not know if it would work, but we were off to a good start! I have found that it is important to read the instructions with these levitating globes, as each model has its own differences and quirks. This one was no exception.
After a successful power up, I was ready to give it a shot. I must admit, it took me several tries to properly position the globe over the base, but once I got the hang of it the globe floated perfectly. I had my sister try to make the globe levitate, as it can be quite tricky to find the magnetic field, and she too was able to do it after a few tries. Note: when setting it do not leave your fingers directly in between the base and globe, because it can snap to the base with some force. It will not break a finger, but may cause a sting.
Overall, this globe looks really nice and has a flat yellow color which gives it that true old world, vintage feel. It is quite the conversation piece, and all my house guests ask where I got it. I plan on purchasing a few more to give out during the holiday season. You should too! Yes, this globe may cost a little more than others at $39.99, but you will be pleased that you did not waste your time with cheaper alternatives.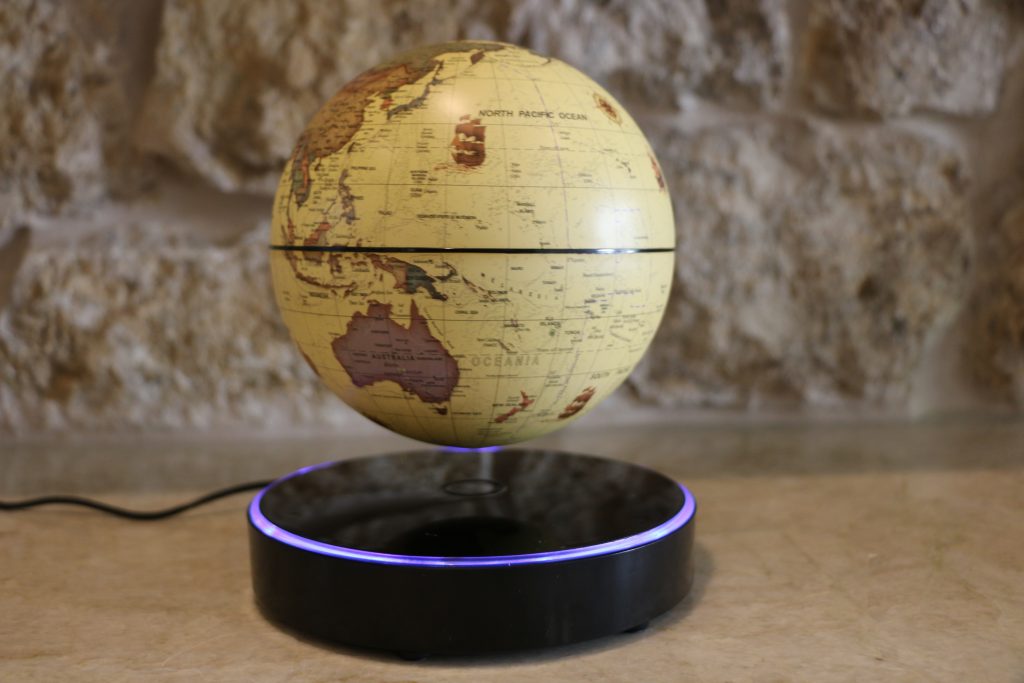 Notable Features Of The Levitating Globe
Pros
Really nice, gift worthy packaging
Feels sturdy and well built
7-color-changing LEDs in base with the option to switch lights off
Good size, 6 inches. Neither too big nor small
Makes for a great present
1 year warranty
Cons
A little tricky to find the magnetic field at first, but they are all like that